Shawnee Nation | Caverns | Museum | Pioneer Village | Campground | Calendar | Items for Sale/Gift Shop | History | Legislation |
Photo Gallery | PowWow | Project Native/Outreach Programs |PRESS RELEASE | Events | Vendor Application | Adoption/Donation Programs |Links|
After Tecumseh's death in 1813, most of his warriors and their families decided to remain together as a Shawnee group. By the 1840's, there were 36 Shawnee communities existing in Ohio, Indiana, Kentucky, Michigan, West Virginia, Pennsylvania and a few other states.
Thick Water, who was Tecumseh's first cousin, best friend, first warrior and personal body guard became "leader" of this remnant Shawnee group. Tecumseh's children and some family members went to Oklahoma after Tecumseh's death and some remained East of the Mississippi river.
Most members of the Shawnee Nation, United Remnant Band are descendants of the remnant families who lived in the 36 Shawnee communities.
The Remnant Shawnee leadership continued through Thick Water's line for 7 generations to today's date.
Hawk Pope was elected "Chief" by his people in 1971 when he was 30 years old. The Shawnee Nation, United Remnant Band reorganized in 1971 gathering the remaining Shawnee descendants from the 36 communities. At the time of reorganization, the Remnant Band had 312 people on its rolls. By 1995, the Shawnee Nation, United Remnant Band numbered over 500 members on its rolls.
Even after genealogical proof of at least 1/16 Shawnee blood, it takes two full years of probationary time before the Shawnee Council takes a vote whether or not to accept a petitioner into the tribe. Meeting all requirements does not automatically guarantee full Tribal status.
The Shawnee Nation, United Remnant Band is a STATE-RECOGNIZED Historical Tribe. It took 2 years of testimony hearings in front of a Special House Committee and this legislation had to be voted upon and passed by both the Ohio Senate and the House of Representatives. This JOINT resolution was passed by the House of Representatives in July 1979 and by the Senate on January 29, 1980. The Shawnee Nation, United Remnant Band is the only Ohio State Recognized Tribe.
Refer to House Joint Resolution Sub. Am H.J.R. 8. Copies of the Official State Recognition are available at the Ohio Supreme Court Law Library 65 South Front Street 10th Floors Columbus, Ohio 43215-3431
Reference can also be found in the Santa Clara Law Review Volume 48 Section 12.
The Shawnee Nation, United Remnant Band DOES NOT RECEIVE any Federal or State funding of any kind. We do not seek it. The Tribe does not receive any funding from any United States or Canadian Granting Foundation. We ask for nothing from any other Tribe or Native American Organization.
In December of 1995, the Shawnee Nation, United Remnant Band purchased its first tribal business. Zane Shawnee Caverns and Southwind Park (7092 State Route 540, Bellefontaine, Ohio 43311– 7 miles east of Bellefontaine). This family-oriented park hosts a 3/8 mile caverns guided-tour,a Shawnee Village, Colonial Village & Native American Woodland Museum, over 65 campsites (RV and tent), 8 cabins, fishing, swimming, hiking, pick and recreation areas.
This land is the first Tribally-Owned Shawnee land in Ohio since 1830.
The Shawnee traditional ceremonies, songs, dances, crafts and skills are kept alive through education and practice of Tribal members. These traditions have been passed down from generation to generation and continue today with our own children.
MAKE NO MISTAKES
This statement is meant to prevent any confusion caused by another website identifying themselves as "Shawnee". The so-called "East-of-the-River Shawnee" are misrepresenting their history. Much of what they claim as their history is really the history of the Shawnee Nation, United Remnant Band.
The so-called "East-of-the-River Shawnee" have only been around under that name for the past 2 years. They are a splinter group, being former United Remnant Band members.
They either resigned from, or were removed from the United Remnant Band after their unsuccessful attempt to take over the Tribe. Failing in that attempt, they formed this new group out of the mostly walk-aways and those guilty of multiple serious offenses against the Shawnee Nation, United Remnant Band.
We have no idea who may now be part of the "East-of-the-River-Shawnee". However at one time, a number of its members were of no Shawnee blood at all and were only known as "friends" or "associates" of the Shawnee Nation United Remnant Band.
The Shawnee Nation, United Remnant Band is Ohio's ONLY State-recognized Tribe as per House Joint Resolution SUB.AM.HJR-8, 1980, and that recognition is not transferable to any other splinter group claiming to be a tribe or group.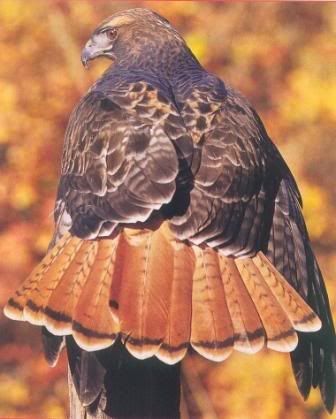 Shawnee Nation URB Videos
Before you click to watch a video please go to the bottom of this page.
You will find a Windows Media Player. Click the button with a small square in
the middle to stop the music that is playing. Once that is done
you can choose your video to play and hear.

Windows Media Player